For Immediate Release: 1/27/2023
Spanish Boating Safety Course Now Available
Contact:
Newsroom@parks.ca.gov
SACRAMENTO, Calif. — California State Parks' Division of Boating and Waterways (DBW) announced today the availability of a boating safety course in Spanish. Like its English counterpart, the Curso de California para Navegación home study eBook is free and helps Californians be compliant with the mandatory boating education law that requires power boat operators to carry a California Boating Card to legally operate a motorized vessel on California or California-shared waterways. Applying for a card is simple. Boaters can start their application process by visiting CaliforniaBoaterCard.com or by calling (844) 421-8333. The card only costs $10 and lasts a lifetime.
"We are pleased to offer this free, lifesaving resource to the state's Spanish-speaking boaters," said DBW Deputy Director Ramona Fernandez. "California has over 600,000 registered motorized recreational vessels, and Hispanic boaters represent a sizeable number of boat owners and operators. The more people learn the rules of boating, the safer California's waterways will be for all."
The translation of the boating safety course is the first Spanish boating safety course approved by the National Association of State Boating Law Administrators (NASBLA). This association reviews and provides approval for recreational boating education courses that meet the American National Standard (ANSI)/NASBLA Basic Boating Knowledge Standards produced by the National Education Standards Panel. These standards define general, entry-level knowledge a boater should possess for safe recreational boat operation. The development of these standards is a rigorous process and ANSI ensures the requirements for due process, consensus, and other criteria for approval have been met. California requires a NASBLA approval for each course to meet the boating education requirements for the California Boater Card program.
Both of DBW's Spanish and English courses are free and can be read and/or downloaded online at dbw.parks.ca.gov/BoatingSafetyCourse. New and experienced boat operators will learn the many boating safety "rules of the road" including:
Personal Safety: The importance of learning to swim and float and avoiding natural stressors.
Safety Equipment: Life jacket laws, different types of life jackets, and how to fit them correctly.
Navigation Rules/Aids to Navigation and Boating Law: How to navigate safely when in harbors and other busy waterways. Knowing and using the right safety equipment and proper vessel registration.
Vessel Operation and Activities: How to safely operate, fuel and anchor your vessel. Understand different aquatic hazards, weather conditions and safe watersport activities.
Personal Watercraft: How to prevent accidents and avoid creating hazards for other boaters when operating this type of vessel.
Accident Prevention and Rescue: How to prevent accidents, rescue others and how to call for help.

U.S. Coast Guard boating accident data show that states with some form of boating safety education have fewer accidents and fatalities than states without any boater education requirements. California is one of the last states to implement a mandatory boating education requirement. The law is being phased-in by age. By Jan. 1, 2023, all boaters 50 years of age or younger must carry a card. All boaters, regardless of age, will need to carry one by Jan. 1, 2025. The card is verification that its holder has successfully taken and passed an approved boating safety education course. It is important to note there are exemptions to the law. For example, those operating a rental vessel or possessing a valid marine operator's license issued by the U.S. Coast Guard do not need to obtain a California Boater Card. To date, DBW has issued more than 143,000 cards.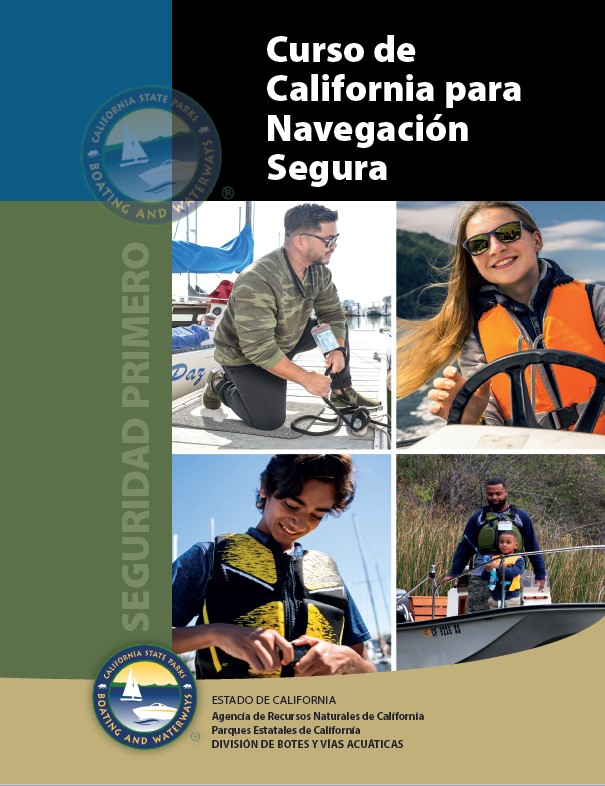 ---
Subscribe to California State Parks News via e-mail at NewsRoom@parks.ca.gov
California State Parks provides for the health, inspiration and education of the people of California by helping to preserve the state's extraordinary biological diversity, protecting its most valued natural and cultural resources, and creating opportunities for high quality outdoor recreation.