For Immediate Release: 4/21/2022
State Parks Encourages Californians to Celebrate Earth Day by Spending Time in the Outdoors
Contact: newsroom@parks.ca.gov
SACRAMENTO, Calif.— California State Parks encourages everyone to celebrate Earth Day by visiting the outdoors. Walking through trees, taking in breathtaking sites such as waterfalls or the coastline, viewing wildlife or simply gazing at a sunrise or sunset can help foster the desire to conserve and preserve these unique natural resources. Research shows that spending time in nature is also associated with better mental and physical health.
Just within the California State Park System, there are 279 state park units, over 340 miles of coastline, 970 miles of lake and river frontage, 15,000 campsites, 5,200 miles of trails, 3,195 historic buildings and more than 11,000 known prehistoric and historic archaeological sites. There are also many other local and national parks across the state that Californians can enjoy on Earth Day and year-round.
"I invite all Californians to try to make everyday Earth Day," said California State Parks Director Armando Quintero. "Together, we can make our communities, parks and planet more sustainable, cleaner, accessible, equitable and safer for all."
There are simple actions Californians can do to protect and preserve the state's natural resources for current and future generations:
Leave no trace. Leave areas better than how you found them by staying on designated trails and packing out all trash.
Recreate on designated trails. Whether on a horse, off-highway vehicle or bicycle, protect natural resources by riding only on designated areas and trails. Always remember that wildlife has the right-of-way. If you are walking or running in the outdoors, also stay on designated trails. Cutting across switchbacks erodes the hillside and eventually destroys the trail. Additionally, by staying on designated trails, visitors are helping protect sensitive areas such as meadows, lake shores, wetlands and historical, archaeological or paleontological sites.
Never feed or touch wildlife. Respect wildlife by not approaching them or attempting to move sick or injured wildlife. Report any encounters with aggressive, sick or injured animals to park personnel.
Prevent fires. When camping, find out if there any fire restrictions. Avoid driving or stopping in tall grass, brush or where natural fuels come in contact with hot vehicle parks. Stop only in clear and designated areas.
Help stop the further spread of aquatic invasive species. To prevent the spread of aquatic invasive species such as quagga and zebra mussels, launching vessels at any waterbody may be subject to watercraft inspections and you are strongly encouraged to clean, drain and dry motorized and non-motorized boats, including personal watercraft, and any equipment that contacts the water before and after use. Download a boating cleaning guide here.
Dump at the pump. Never discharge treated sewage into restricted waters such as a marina, swimming/wading areas, a sanctuary, poorly flushed areas, lakes, reservoirs or freshwater impoundments and into a federal no-discharge zone. Use sewage pumpouts, dump stations or mobile-pumpout services. Download the free Pumpout Nav app to find sewage pumpouts, dump stations and mobile-pumpout services.
Stow it, do not throw it. Keep trash on board your vessel. Never throw cigarette butts, fishing line or any other garbage into waterways. Take advantage of shore-side facilities to recycle plastic, glass, metal and paper, and fishing line, such as fishing-line recycling stations. Fishing line can entangle and kill wildlife and cause boat damage.
Turn in a vessel before it pollutes. Because there are several environmental hazards associated with vessels, including oil, solvents and batteries, it is important that all vessel owners properly dispose of their vessels. There are several resources for recreational boaters, including a no-cost vessel turn-in program, landfill disposal and recycling and dismantling services.
Recycle, collect and report. Take the necessary steps to perform spill-proof oil changes on recreational vessels and recycle used oil and filters. Always use oil absorbents and dispose of them as a hazardous waste by visiting county household hazardous waste collection centers or marinas offering this service. Remember to never use soap to disperse fuel and oil spills, as it increases harm to the environment and is illegal. Report oil and chemical spills to a marina, the National Response Center (800-424-8802) or the California Office of Emergency Services (800-OILS911; 800-645-7911).
Encourage others to adopt Earth Day-friendly habits. Share these tips with your family and friends.
Earth Day is an annual reminder for all to consider the many facets of Earth's beauty and to highlight the collective actions needed to address environmental problems. The efforts of Gavin Newsom's Administration represent an historic investment in a sweeping set of initiatives to address climate change, including for the State Park System. For example, State Parks developed and adopted a Sea Level Rise Adaptation Strategy that lays out an integrated approach to drive sea level rise considerations into all plans and projects across 128 coastal state park units that cover one quarter of the California coastline and are visited by over 50 million people annually.
Below are some other examples of how State Parks is implementing climate adaptation strategies:
Making climate considerations explicit in park plans and other management decisions.
Converting to renewable energy in remote state parks around the state, such as Picacho State Recreation Area and Malakoff Diggins State Historic Park.
Installing electric vehicle charging stations in parks, with well over 200 stations already installed throughout the State Park System.
Converting department fleet to zero-emission vehicles. To date, more than 25% of new car purchases are now electric and on the way to 50% by 2024.
Reducing water consumption by more than 22% since 2010—equating to more than 130 million gallons of water saved.
State Parks reminds visitors to recreate responsibly as COVID-19 is still present. Prior to leaving home, visitors are asked to check the status of the park units they want to visit to find out what restrictions and guidelines are in place. Having a back-up plan in case their destination is crowded is recommended. For additional guidelines and safety tips, please visit parks.ca.gov/COVID19.
Virtual Opportunity
The public is invited to view Facebook Live broadcasts being held tomorrow, Friday, April 22, by the Parks Online Resources for Teachers and Students program:
11 a.m.: Clear Lake State Park – "The Secret Lives Under Leaves." Discover and explore the tiny environments under our feet and the adaptations to our changing environment.
2 p.m.: California Citrus State Historic Park – "Effects of Climate Change at the Citrus Park." The effects of climate change, including fluctuating patterns of temperature and drought, have had noticeable adverse effects on the citrus trees at California Citrus State Historic Park. Learn what techniques have been eveloped to strengthen and improve the overall health of the citrus trees against the effects of climate change. Healthy trees benefit us, the animals and the planet.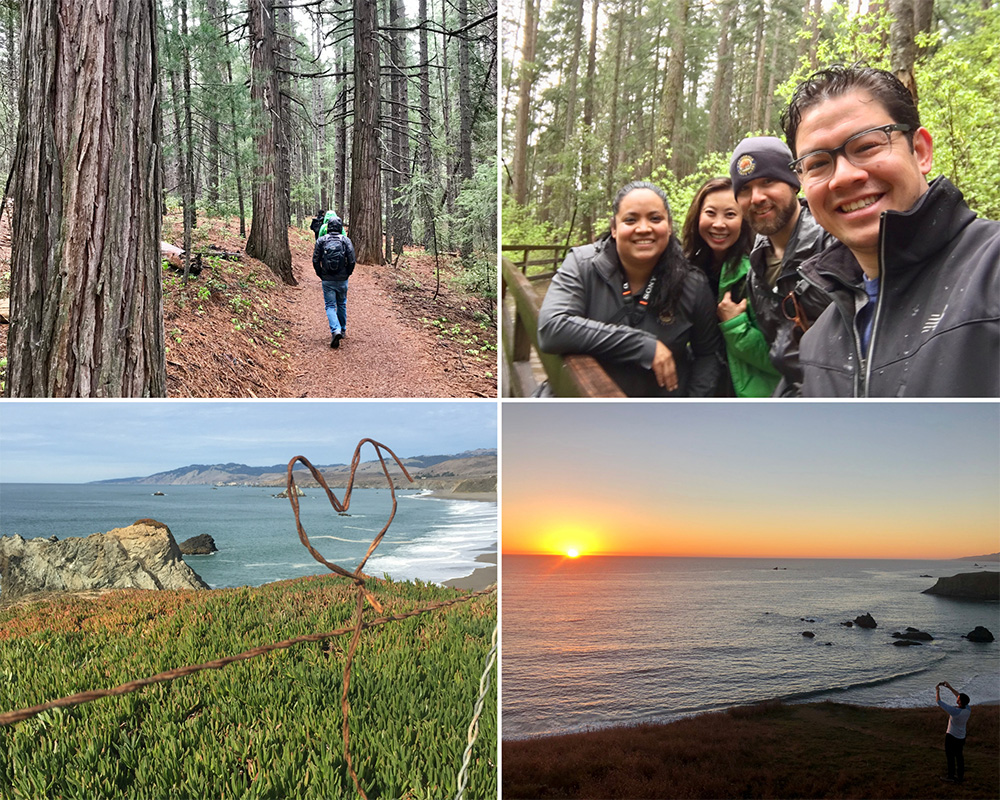 This Earth Day, celebrate by visiting the outdoors and take in some fresh air and breathtaking views which can help foster the desire to conserve and preserve these unique natural resources.
---
Subscribe to California State Parks News via e-mail at NewsRoom@parks.ca.gov
California State Parks provides for the health, inspiration and education of the people of California by helping to preserve the state's extraordinary biological diversity, protecting its most valued natural and cultural resources, and creating opportunities for high quality outdoor recreation.