Statewide Park Program (SPP) - Round Four:
$395.3 Million Available
---
This competitive program will create new parks and new recreation opportunities in underserved communities across California.

March 12, 2021 Application Deadline for the $395.3 Million Statewide Park Program (SPP) Round 4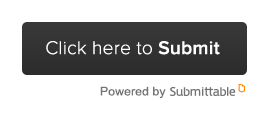 Video Tour of Online Application System


How to Prepare Multiple Applications in the System


The online application system is now open! Applicants are encouraged to start using this online application system now. Technical assistance links are available in the system. Applications must be submitted online by or before March 12, 2021. Paper applications will no longer be accepted.
---
Final Application Guide:
Application Guide (July 1, 2020)
Use this guide to plan and submit the grant application. The SPP Team is committed to give technical assistance. Contact information is below.
Administration Guide:
Administration Guide (September 2020)
The Administration Guide will be used for grant projects that are selected for funding when grant awards are announced. It includes a sample grant agreement, the payment process, and accounting/record keeping requirements.

Technical Assistance Documents
Fillable Application Forms (including Outline for Project Selection Criteria Response)


Application Workshop Webinar Recordings
Use the above link to access video recordings of Application Workshop Webinar clips.

SPP Technical Assistance Contacts
For technical assistance, applicants are encouraged to send questions to the "Competitive Grant Application/Pre-Award" Project Officer based on the county where the project is located. Please use this link: List of Competitive Application Project Officers by County



Statewide Park Program (SPP) - Round 3: $254,942,000 awarded for 62 projects!
On February 25, 2020 "Round Three" awards totaling $254.9 million were announced. 478 applications were received requesting $2.3 billion for the available $254.9 million in this round. The average grant request statewide was $4.8 million, and the average grant amount was $4.1 million.
To view the 62 grant projects:
www.parksforcalifornia.org
Click "Photos of SPP Grant Projects". Use the "Filter by Prop. 68 SPP" to view the new list of 62 grant projects from this current round.

Round 3 Grant Project Awards List



Program History:
This competitive program will create new parks and new recreation opportunities in underserved communities across California. Assembly Bill 31, which created the SPP, was signed into law on September 30, 2008. SPP statute is found in Public Resources Code §§5640 through 5653. Funding for the grant program was first made available through the Proposition 84 (2006 Bond Act) Sustainable Communities and Climate Change Reduction chapter (Public Resources Code § 75065 (b) (1-5). Prop. 84 funded two rounds. Under the two Prop. 84 rounds, $2.9 billion was requested for $368 million in funding. Over one hundred new parks were created and twenty existing parks were improved throughout California.
Proposition 68 (2018 Bond Act) continues this program's legacy.